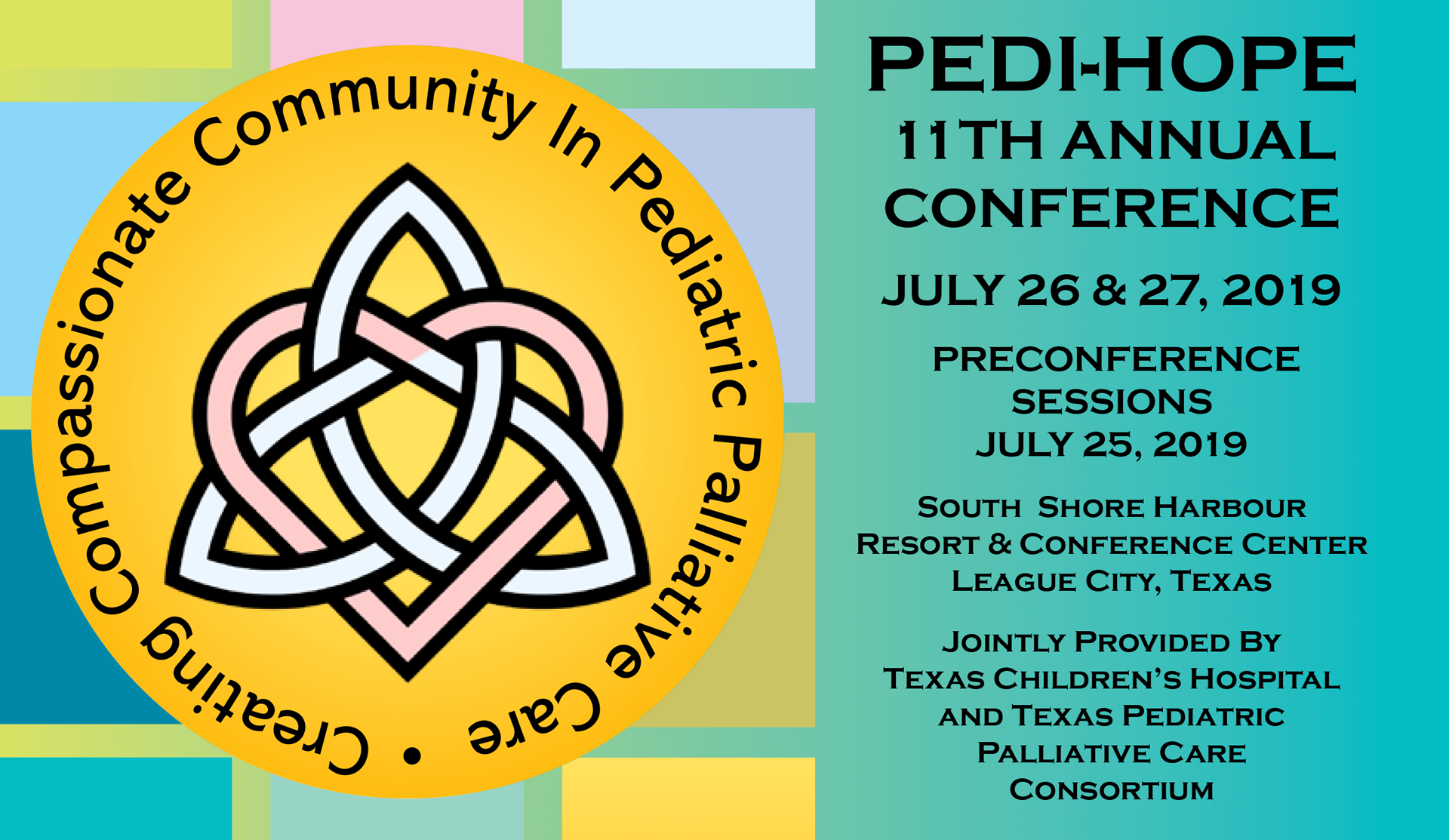 11th Annual Pediatric Hospice and Palliative Care Essentials
Creating Compassionate Community in Pediatric Palliative Care
Jointly Provided by Texas Children's Hospital and Texas Pediatric Palliative Care Consortium
July 25-27, 2019
South Shore Harbor Resort
2500 South Shore Blvd.
League City, TX 77573
Join us in beautiful League City, Texas as we gather with many of Texas' - and the nation's - most noted practitioners of pediatric palliative care for the annual conference of the Texas Pediatric Palliative Care Consortium. Our program focuses on the needs of children with life-limiting conditions and is designed to enable healthcare professionals to be better prepared, confident, and equipped to provide the best quality of life possible for children and their families. Pedi-HOPE 2019 is jointly provided by Texas Children's Hospital and Texas Pediatric Palliative Care Consortium.
This year's conference: Creating Compassionate Community in Pediatric Palliative Care highlights exploration of compassionate care within hospital and community based organizations in the following categories
Pain and Sympton Management
Therapies/Supportive Services/Community Based Care
Advance Care Planning/Care Coordination
Grief/Bereavement/Sibling Issues
Ethics/Advocacy/Policy/Legislation
Research/Evidence Based Guidelines/Best Practices
Patient/Parent/Professional Education
Register by June 1st for Early Bird Rates!
Preconference Seminars:
Half Day: $109 Early Bird | $129 After June 1st
Full Day: $179 Early Bird | $199 After June 1st
Conference:
$359 Early Bird | $389 After June 1st